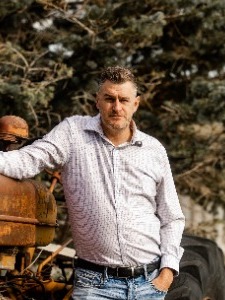 Hank Van Hierden - REALTOR®
Having been born on a dairy farm in southern Alberta, and then switching to ranching and general farming, I have a fair understanding of the local agriculture world. I have spent many years self employed farming and trucking, plus have done some building and development of my own rural properties, so when it comes to representing buyers and sellers I feel I have a competitive edge.
Now still living in Southern Alberta and raising my family here, I have made real estate my career to represent others. Willingness to travel, not afraid to spend on advertising, put in long hours and work hard to promote your best interests, are just a few of the many benefits to hiring me as your Realtor. My rural experience will be beneficial to your rural real estate needs.
LEARN MORE